Stripe Payments + ServiceFolder
Powerful Online Payment Options For Your Business
Get paid faster with Stripe and ServiceFolder
What is Stripe?
Stripe is a credit card processing system that enables you to receive payments from your customers without the need to setup a Merchant account with your bank.

Cards
Integrating your ServiceFolder with Stripe enables you to accept credit card payments within ServiceFolder

Team
Your team members can send an email with a link which allows the customers to pay the invoice online

Availability
Stripe is available in many countries around the world
Allow Customers to pay via Email or SMS
---

How much Stripe charge ?
Stripe transaction fees is depending on the country in which your Stripe account is registered.

How to Setup ?
ServiceFolder does not have setup or monthly fees and it just take a few clicks to setup and give your team members the ability to send an invoice email with a link to pay online

Join Now!
Join hundreds of thousands of businesses around the world that use Stripe to process there transactions
Set Up Stripe in Minutes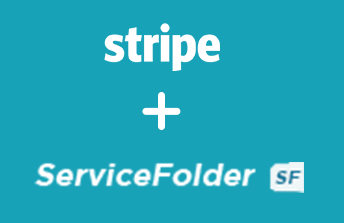 Add Stripe to ServiceFolder
Connect your Strip account to ServiceFolder with just a few clicks. If you don't have a Stripe account, you can create one from
within ServiceFolder
Send your Invoice
A pay now button will be shown in your email invoice allowing your customers to easily pay with their credit or debit card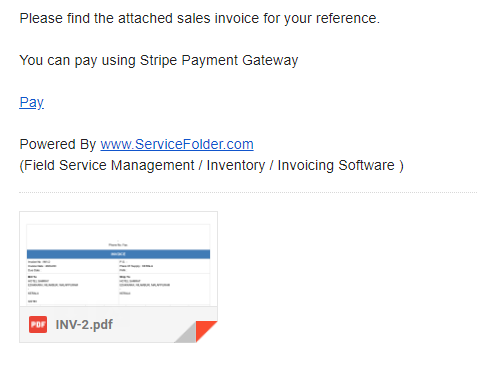 Customer receive the email along with the invoice and clicks pay link
Easy payment page for the customer along with Invoice details