Contact-less Customer Signature Capture
Coming soon...
Flow between technician mobile and customer mobile
Customer Mobile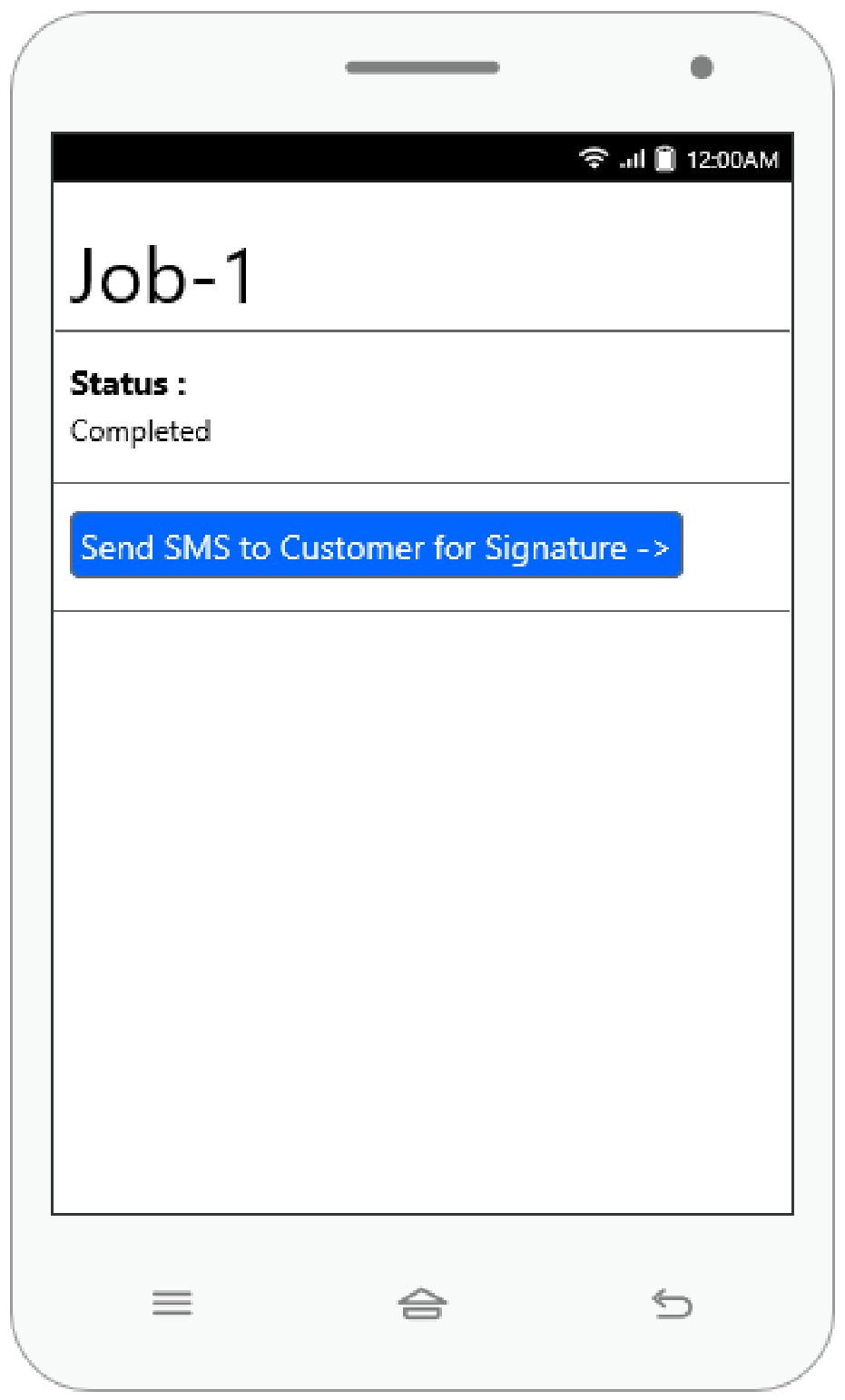 After the job is Completed, the technician sends an SMS to the customer
Customer Mobile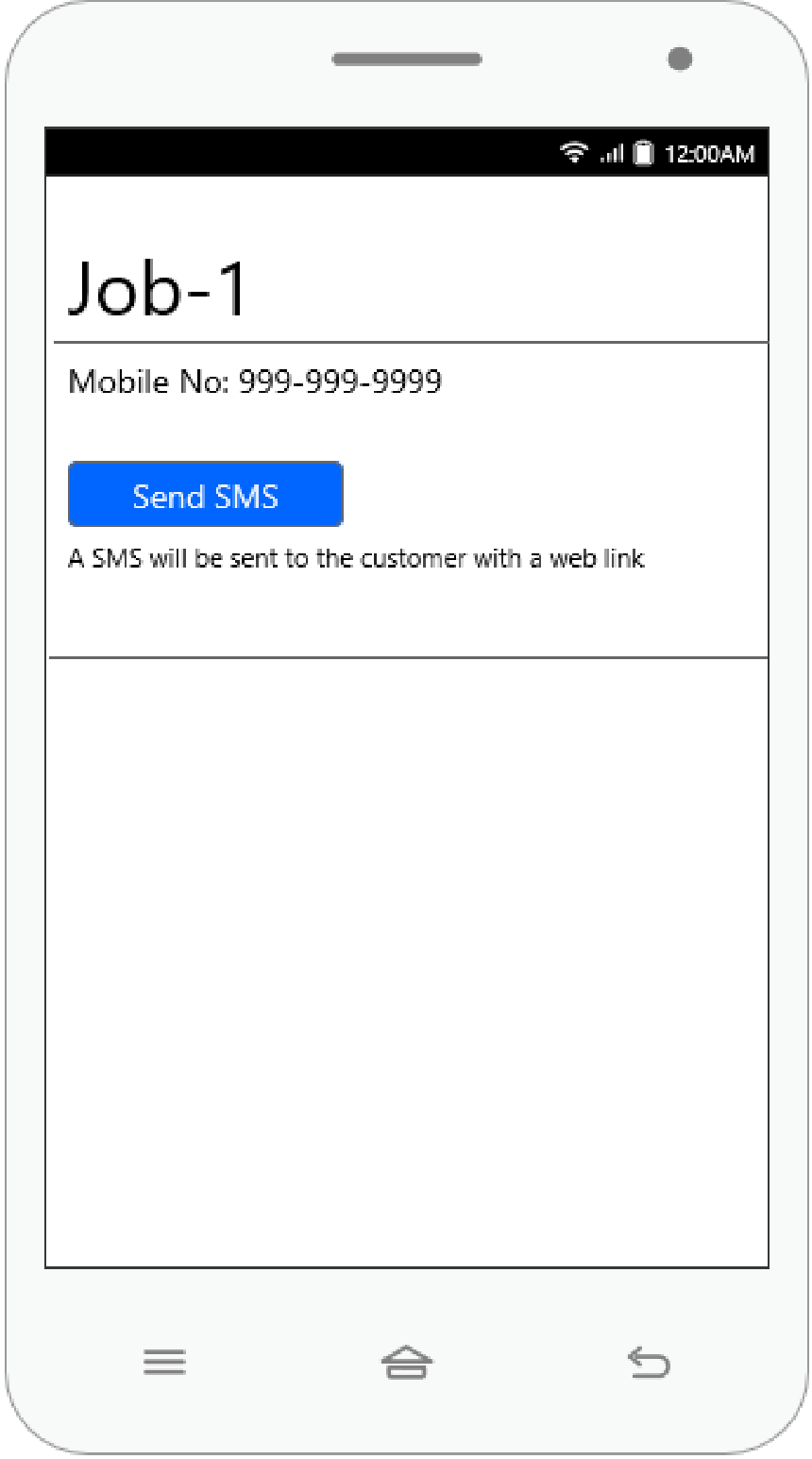 The technician verifies the mobile number with the customer and clicks on 'Send SMS'
Technician Mobile
SMS message screen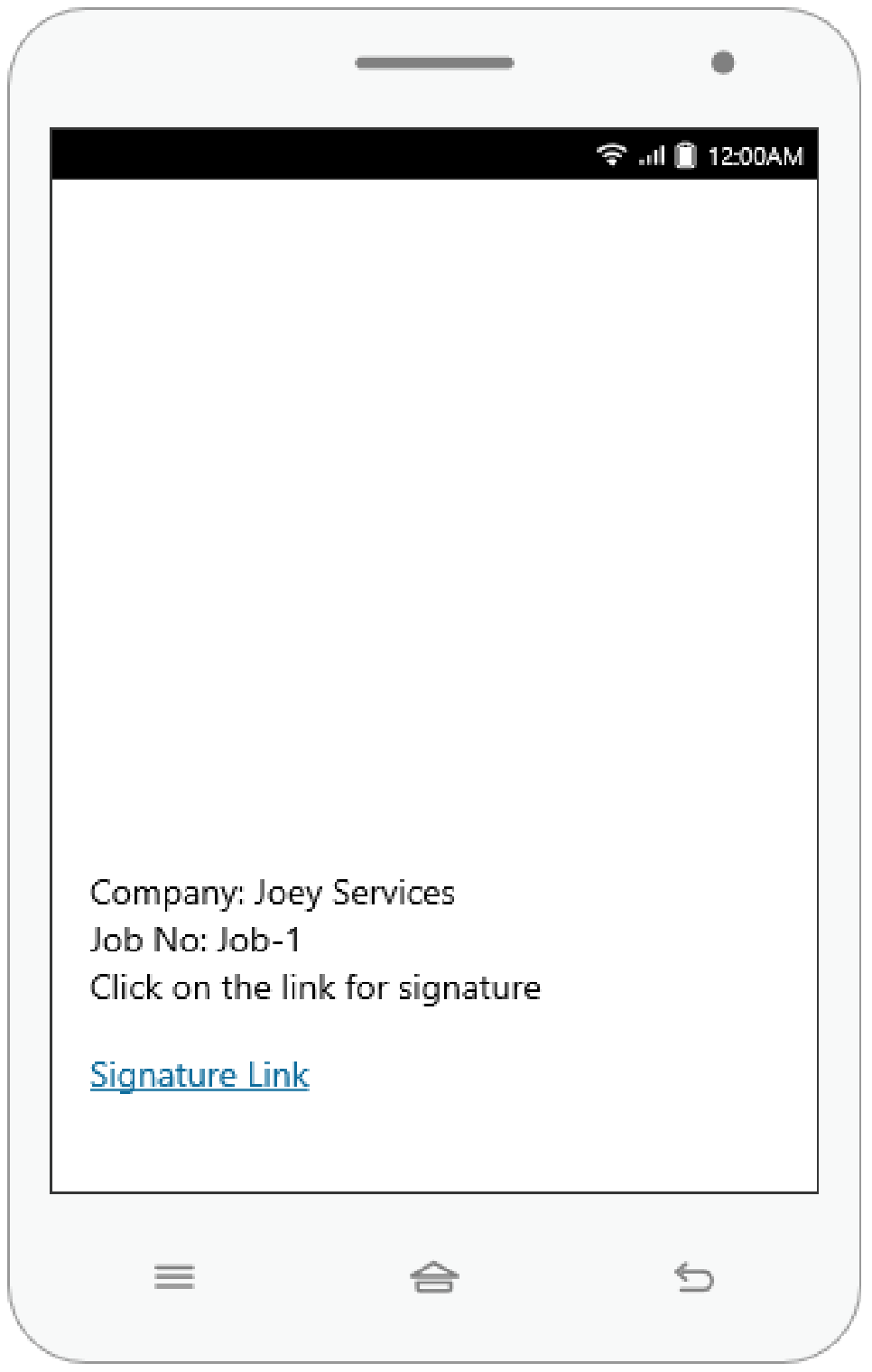 Customer receive the SMS on the phone and clicks on the 'Signature Link'
Technician Mobile
Browser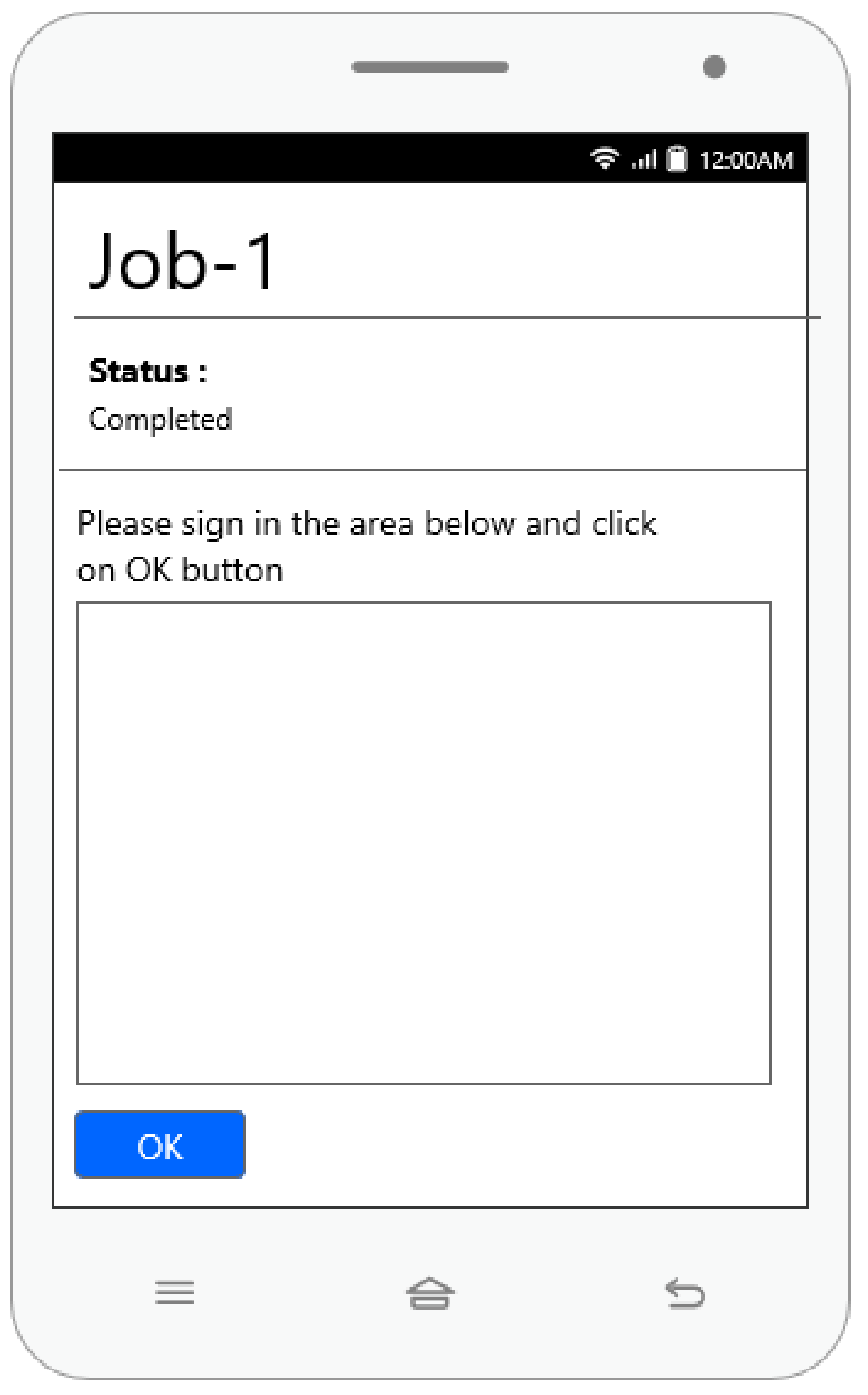 Browser is opened and the page is dispalyed for doing the signature
Customer Mobile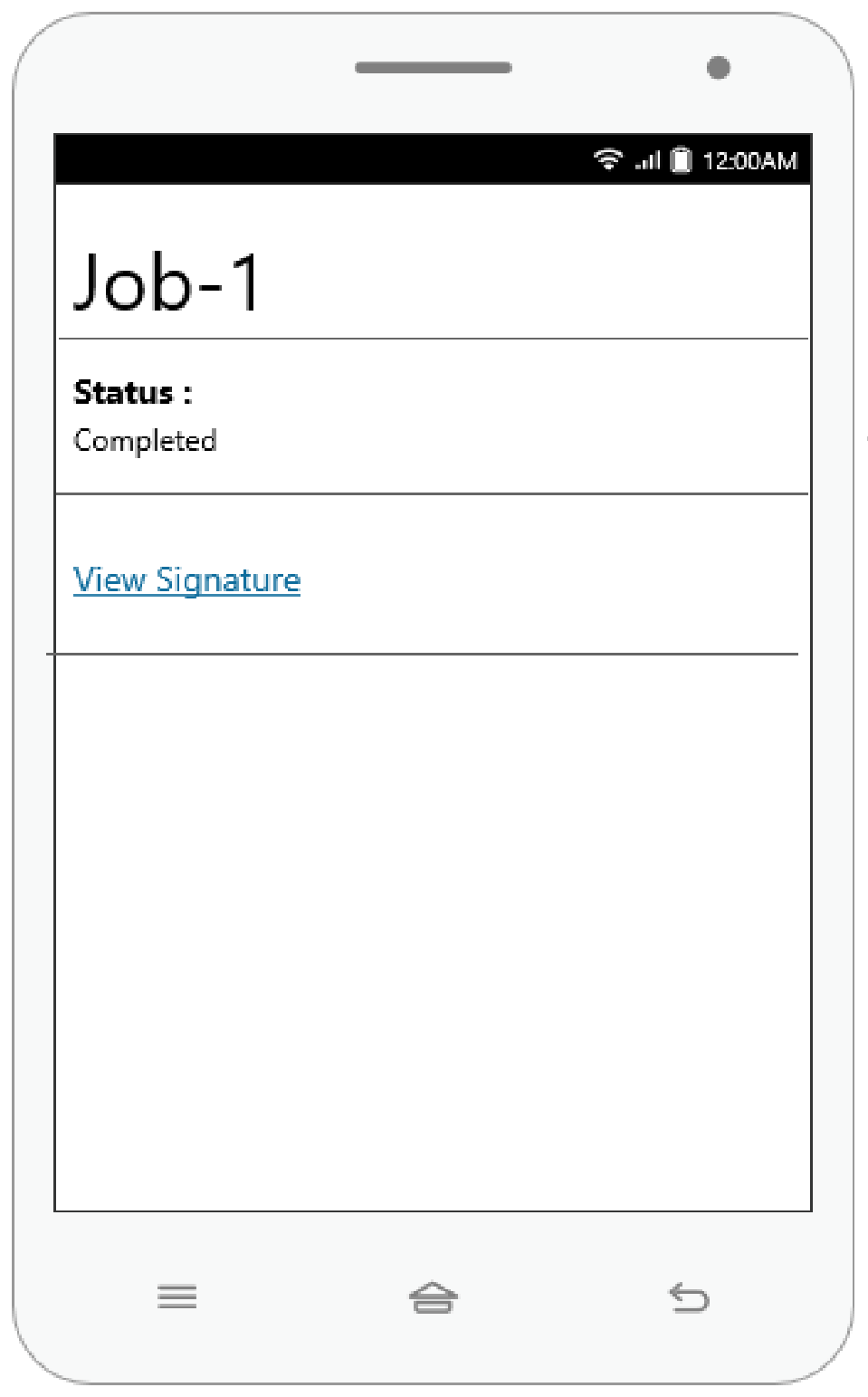 After the customer signs and submit, the technician mobile is update automatically with 'View Signature'. The technician now can view the signature. The signature is stored in our system for further reference along with the job details.